NanoTrader-Express enables the development of sentimentors in an intuitive programming environment. The programming language "Express" is easy to learn and has been designed to seamlessly support the power of NanoTrader.
Sentimentors developed with NanoTrader-Express can be used exactly as the built-in Sentimentors, e.g., in the optimization.
The Express programming language is complemented by the Indicator API for computing intense and/or complex indicators.
Express Editor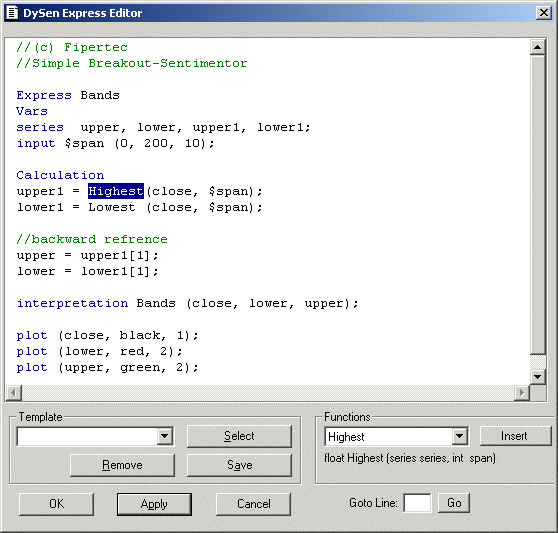 Highlighting regions of a Chart
In addition to creating trading signals Express can ideally be used to point out certain regions or periods of a chart that are of interest for a trader. Express authors can use this technique to be informed, visually and by alarms, for certain situations and then use a discretionary decision whether to enter a trade or not.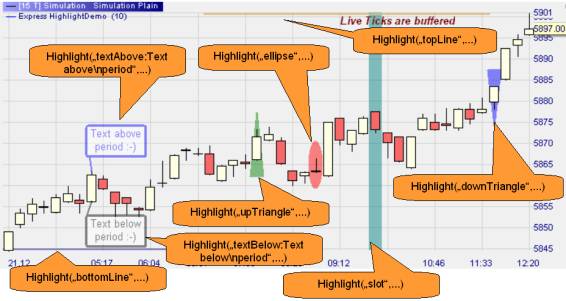 Express Module and 3rd Party Extensions
For creating Express sentimentors the NanoTader-Express module is required. However, executing Express sentimentors is available in any NanoTrader version. Hence, authors and 3rd party developers can distribute their creations easily into the NanoTrader community. They could even encrypt Express modules and limit their usage to a certain person and certain duration.